At present, social responsibility in enterprises and organization are highly appreciated. Companies focus on not only productivity and productive efficiency, but also on social responsibility activities by offering employees benefits and mental activities. OU aims to develop and engage the community in order to diversify their usefulness towards the realization of strategic goals and core values as well as the development of society and people.
Specially, in the past years, many volunteering activities for community have been extensively implemented by the university to all staff members and students.
In 2014, Student Volunteer Team - Green Summer Volunteer Campaign of OU was also the first team organizing community volunteer activities in Phu Quy island district, Binh Thuan province. Phu Quy island district - an island far away from the mainland, there is no venue for national high school final exam; therefore, in 2018, 251 candidates will have to move to Phan Thiet city and some other test venues to take the exam. In order to further promote the cooperation between the University and Binh Thuan province, OU supported each candidate 250,000 VND. The total cost is 62,750,000 VND. This amount was transferred to each pupil of Phu Quy and was recognized by many organizations. Ho Chi Minh City Open University hopes that this fund will help the students more favorable in the exam.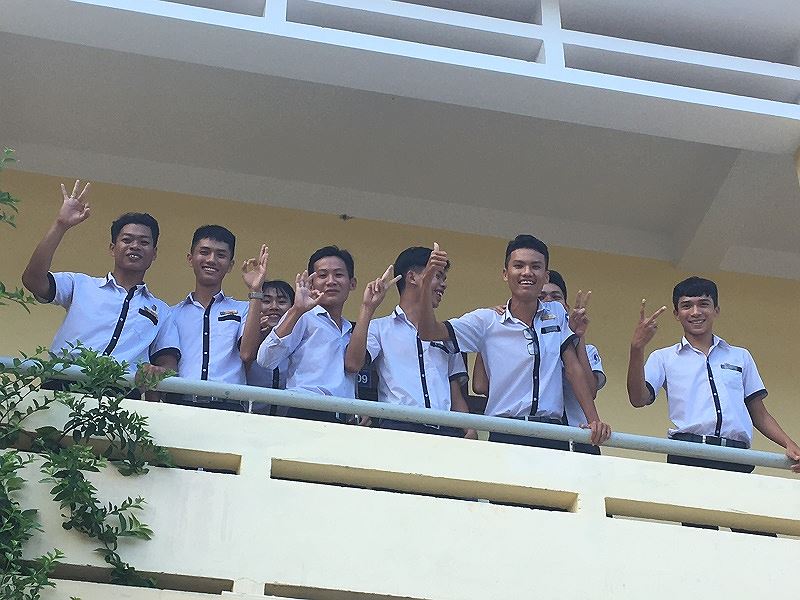 Na Nguyen – Ảnh: Phan Tuyết